Insurance law
Insurance is in our blood. Two of the name partners, Irina Stoeva and Peter Zneposki, have been practicing insurance law for more than 20 years and have extensive sector experience and the depth of expertise to meet the evolving needs of the insurance market and its customers.
Our service goes beyond simply advising on the law. Our profound understanding of the commercial context in which insurance company operates really set us apart.
Acting across the full breadth of the insurance market, we understand both the strategic and the day-to-day issues our clients face. We have acted for a number of major insurers, insurance brokers, and thousands of insured persons and have an impressive track record of working with clients, both in claims and corporate contexts. From coverage analysis to insurance disputes and insurers' solvency matters, we provide our clients with high quality advice, underpinned by a deep understanding of the sector.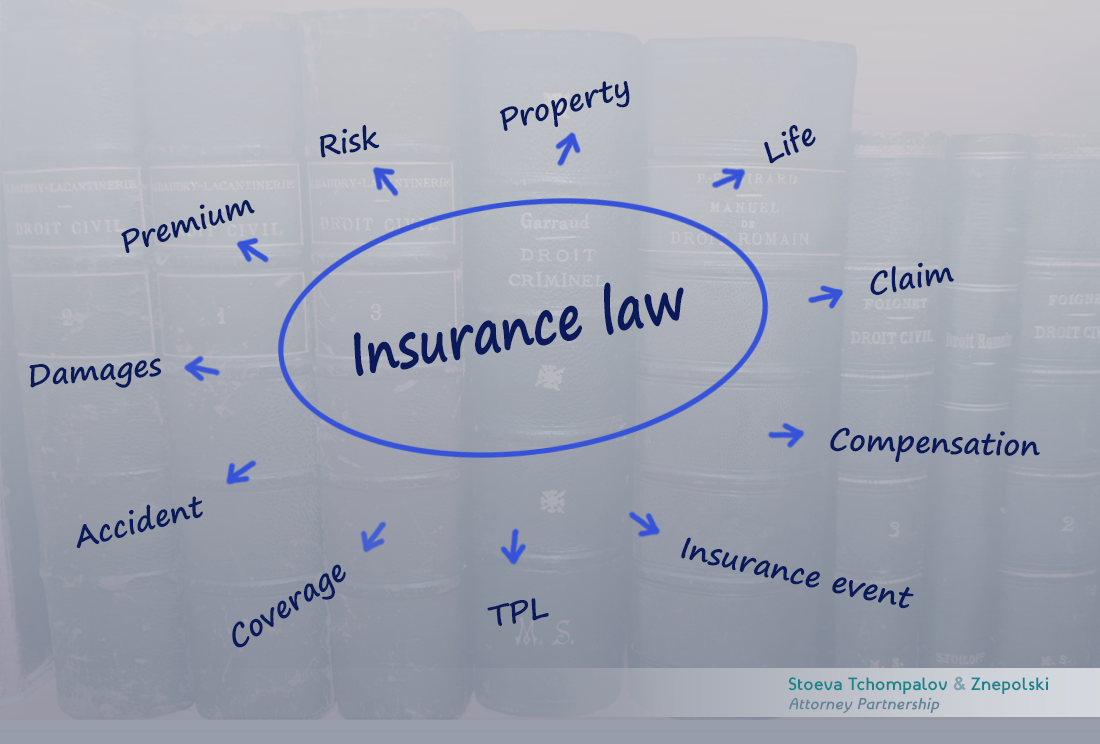 Our overall objective is to ensure our clients receive fair compensation for the damage done by the other party. Doing so can mean filing a lawsuit that goes all the way to trial or possibly settle out of court.
Assisting with claims that arise out of personal injury, property damage, professional liability, traffic accidents, slip and falls, medical malpractice and other accidents are our core expertise, including advice on coverage, claim project management, claims advocacy to secure appropriate settlement of the claim using the full range of dispute resolution procedures including litigation, arbitration and all the forms of alternative dispute resolution.
We also have expertise in defending insurers on property and product claims, potentially fraudulent claims and other market disputes. On non-contentious insurance we are able to advise insurers and brokers on their corporate risk, commercial and other requirements and also on drafting and reviewing policy wordings, policy interpretation and handling of indemnity issues across all types of policies.
A small portion of the insurance matters our lawyers have been involved in include
representation of a client against a Polish insurer before the Bulgarian court for compensation of injury in a road accident that occurred in Germany and due to which the claimant is with 100% disability;
representing Bulgarian corporation in its successful claim for insurance damages amounting to EUR 590 thousand;
acting as local counsel to DWF LLP, to a case before an English court concerning insurance damages claims;
advising a well-known Bulgarian insurer in relation to its licensing procedure;
defending a major Bulgarian insurer in a number of claims, among others a carrier's liability insurance claim and insurance fraud-related claims amounting to over EUR 1.5 million and EUR 750 thousand;
successfully acting for a Bulgarian insurer against a property insurance claim amounting to over EUR 500 thousand;
successfully defending several insurance companies in property insurance court proceedings (each of the claims exceeding EUR 400 thousand), cargo and carrier's liability insurance claims;
acting on behalf of numerous insured persons in their claims against insurance companies concerning rejections for payment of compensations under Motorists' Third Party Liability insurances and motor vehicles insurances, accident and illness insurance, industrial fire.