Back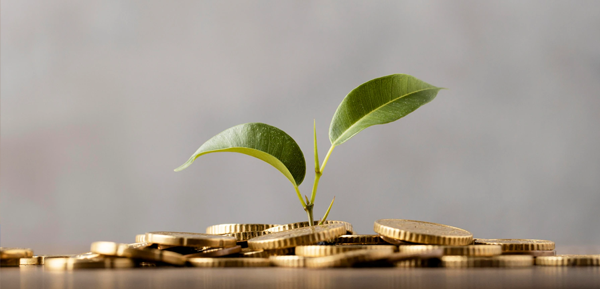 03.12.2020
New EU crowdfunding rules bring the end of the unregulated crowdfunding segment in Bulgaria
The Crowdfunding Regulation (1) came into effect on 9 November 2020 and will apply directly across the EU from 10 November 2021. It is widely anticipated that this Regulation, together with the Crowdfunding Directive (2), will facilitate and broaden access to crowdfunding finance for businesses at an early stage of company growth that relies on internal financing and family's and friends' support by removing diverging national regimes and enabling crowdfunding platforms to offer their services EU-wide (through passporting).
About crowdfunding
Crowdfunding is a financial technology solution that provides small and medium-sized enterprises (SMEs) and, in particular, start-ups and scale-ups, with alternative access to finance in order to promote innovative entrepreneurship in the EU, thereby strengthening the Capital Markets Union. Crowdfunding financing is already well established in Europe and across the globe and continues to grow at a high pace. The General Manager of the German fintech-centric Varengold Bank Sofia Branch Sergei Panteleev says a total volume of EUR10.3 billion in Europe is expected in 2020 which corresponds to a threefold increase in volume over the last five years.(3) Bulgaria is one of the growing fintech destinations in the CEE Region according to the 2019 CEE Fintech Atlas of Raiffeisen Bank International. The CEO of IUVO, one of the two most important Bulgarian platforms, forecasts an alternative financing volume in Bulgaria of EUR 1 billion by 2025 from just EUR 50 million in 2019. (4)
The new EU rules
Currently, Belgium, Portugal, Finland, France, and other member states (but not Bulgaria), already have their own national legislation on crowdfunding, but these laws differ significantly in several areas. The Crowdfunding Regulation establishes uniform rules on crowdfunding at the EU level by setting out common prudential, information, and transparency requirements and includes specific requirements for non-sophisticated investors. The regulation includes provisions on investor protection, such as the introduction of a 'knowledge test' for 'non-sophisticated' investors and the provision of a 'key investment information sheet' for investors for each crowdfunding offer or at the platform level, including among others description of crowdfunding risks. The crowdfunding service providers must act honestly, fairly, and professionally in accordance with the best interests of their clients and any information provided to clients must be complete, clear, and correct.
The Crowdfunding Regulation shall apply to crowdfunding services provided to non-consumer project owners in an amount up to EUR 5 million (calculated per 12 months per project owner). Larger operations will be regulated by the MIFID-2 and the Prospectus Regulation. Importantly, the Crowdfunding Directive excludes the EU crowdfunding service providers covered by the Crowdfunding Regulation from the scope of MiFID-2. A prospective crowdfunding platform will need to request authorisation pursuant to the Crowdfunding Regulation from the national competent authority of the member state in which it is established. The regulation contains provisions in respect of organisational and operational requirements for the crowdfunding service provider, such as outsourcing, complaints handling, conflicts of interest, marketing communications, provision of asset safekeeping services, and payment services and reporting. The crowdfunding service provider could also benefit from an EU passport to provide services in other EU member states.
What next
Member states are required to adopt and publish the necessary laws, regulations, and provisions to give effect to the Crowdfunding Directive by 10 May 2021 and to apply those measures from 10 November 2021. We will see whether Bulgaria will meet the implementation deadlines or will delay as it has become usual in the past years and, in particular, having in mind the forthcoming parliamentary elections in 2021.
––––––––––––
(1) Regulation (EU) 2020/1503 of the European Parliament and of the Council on European Crowdfunding Service Providers for Business.
(2) Directive (EU) 2020/1504 of the European Parliament and of the Council amending Directive 2014/65/EU on markets in financial instruments.
(3) See P2P Lending in Bulgaria: A Rising Fintech Segment at a Glance at https://www.trendingtopics.eu/p2p-lending-in-bulgaria-a-rising-fintech-segment-at-a-glance/.
(4) See Bulgaria – Current State of Alternative Finance 2020 at https://www.crowdfundinghub.eu/bulgaria-current-state-of-alternative-finance-2020/.