Back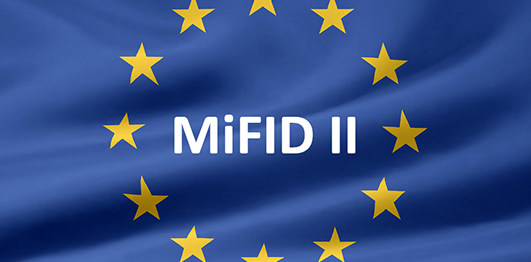 06.03.2018
Bulgarian MIFID2 implementation law finally adopted
The MiFID II Directive 2014/65 has been transposed into Bulgarian law in the form of a new Markets in Financial Instruments Act (fully repealing the previous one). The new law was promulgated in State Gazettes on 16 February, 2018 and applies immediately from that date.
The new Bulgarian Markets in Financial Instruments Act mirrors the provisions of MiFID II Directive. Some of the key changes that affect Bulgarian businesses made this law (as supplemented with Ordinance No. 58/2018 issued by the Bulgarian Financial Supervision Commission on 28 February 2018) include, without limitation:
introduction of a new type of regulated trading venue – Organized Trading Facility (OTF) and new obligations on trading venues within regulatory framework;
tightening the inducement permission rules, together with a new requirement that inducements must be designed to enhance the quality of the firm's service; investment research is also regarded as inducement, unless it is paid for out of the firm's own resources or a research payment account funded by clients;
enhanced client assets rules and new product governance rules; raising the standard for the best execution regime for retail clients;
greater transparency requirements across trading venues including OTF's, SI and certain investment firms and across wider categories of financial instruments;
bringing in the tied agent regime for the first time in Bulgaria;
extension of scope of transaction reporting requirements to ensure consistency with the Market Abuse Directive
the introduction of Data Reporting Service Providers as a category of regulated firms.
Regarding non-EU investment firms doing business in Bulgaria, the Parliament has retained the old regime: such firm is permitted to provide investment services and perform investment activities under the Bulgarian MIFID2 implementing legislation only through a branch (i.e. not on a cross-border basis) and after obtaining a license from the Bulgarian regulator.
The new law also promotes measures for implementing MIFIR Regulation (EU) 600/2014, as well as certain other EU regulations, including the PRIIPS Regulation 1286/2014, the Benchmark Regulation 2016/1011 and EMIR Regulation 648/2012.